Country Domain Names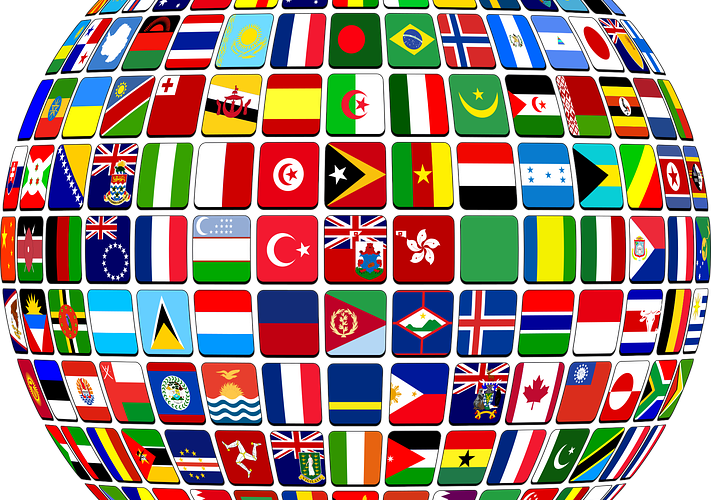 What are country domain names?
Country domain names are sometimes referred to as Country Code TLDs (Top-Level Domains). Essentially Country Domain Names are domains designated for each country (i.e., United States, United Kingdom, Germany, Canada, etc.). These domain name extensions often have specific requirements enforced on them by their respective Registries—for example, the.US Registry (www.nic.us ) maintains that. A United States Citizen must register US domains. Another bizarre example of a Registry requirement is on German registered domain names, in which they require the name-servers on a domain must have different C-Class IP addresses. The German Registry enforces this requirement so that both name servers can not be hosted on the same server, thus preserving the chance that the site's location is still accessible should one server go down. Each country has its own domain extension assigned to it, generally designated with two letters.
Here is a list of a few Country Domain Extensions:

| Domain | Country of Origin |
| --- | --- |
| .US | United States |
| .CA | Canada |
| .UK | United Kingdom |
| .DE | Germany |
| .EU | European Union |
| .NZ | New Zealand |
| .CN | China |
| .TW | Taiwan |
| .JP | Japan |
An interesting fact is that the.TV extension was originally assigned to the country of Tuvalu. However, that country has since given up the rights to the extension, and it is now sold as a popular extension for Television-based websites. Another interesting Country Domain Extension is.ME, which is assigned to the country of Montenegro. But since "Me" was such a popular American term, the Montenegro government decided to declare it a generic domain, with no real registration restrictions.
Country Domain Name Extension Restrictions
It should be noted that certain Country Domain Names Extensions have a minimum and maximum registration length. For example, the.UK domain has a minimum 2-year registration and a 2-year maximum registration. There are a maximum and minimum registration of 1 year—AM domain names. If you want to register the a.JP (Japan) domain, you will need a valid address in Japan. The same rule applies to .EU domain names in that must have a valid address inside of Europe.
What are some benefits of registering a Country Domain Name?
One of the best reasons for registering a country domain name is to protect your intellectual property. For example, if you have a company domain (i.e., Company.com), then you would not want someone else registering Company.us or Company.ca, especially if you decide to expand your business to these countries.
Another reason to register a Country Domain Name is that you maybe want to spell a unique word that can only be possible with a certain type of extension. The most famous case of this type of registration is the Social Bookmarking site called Pinterest, which caterers to every hobby, interest, and thing you can think of.
Some companies or even individuals register domain names to distinguish themselves for a certain geographic location. For example, a company may register Company.co.uk to let visitors know that they are based in the UK. A company may do this because they may offer a local service (.i.e dog grooming or dry cleaning) and thus do not want to waste time from someone in the United States trying to purchase the service.
Where can you register Country Domain Names?
We recommend using HostOtter.com as a Country Domain Name Registrar. We have been using them for quite some time, and they have phenomenal support and pretty reasonable prices. However, they are not your only option when looking for a place to register Country Domains. There are numerous domain registrars out there where you can register country domain name extensions; all you have to do is keep Googling. Eventually, you find your company to assist you in buying a URL. After you have settled on your domain, the next steps would be to 1) obtain website hosting, 2) get an email hosting service, and 3) build your site.